Claim your business profile
Customer reviews are powerful for building trust and loyalty. Claim your business profile today.
Claim Now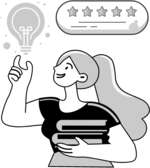 About Shein.com
Shein has been embroiled in controversies about its labor practices, including accusations of employing child labor. Being a Chinese enterprise, it operates under a legal framework where labor regulations and enforcement may differ from Western standards. This has raised questions about the working conditions under which their products are manufactured. Shein.com is a digital marketplace that offers fashion items, including but not limited to women's clothing, men's wear, children's attire, accessories, footwear, and bags. The company's main area of focus is women's fashion, providing a diverse array of styles and trends. Established in 2008, Shein has its roots in China and provides shipping services to more than 220 countries across the globe. The company's operational strategy revolves around delivering fashionable, chic items at affordable prices. Shein is recognized for its fast-fashion approach, characterized by the rapid and regular introduction of new items to keep pace with evolving fashion trends. Shein primarily caters to young women and teenagers, although their product range appeals to a wide demographic. The company has received a commendation for its extensive selection and competitive pricing, but it has also been criticized for concerns related to product quality, sizing inconsistencies, and customer service.