Claim your business profile
Customer reviews are powerful for building trust and loyalty. Claim your business profile today.
Claim Now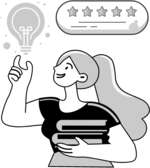 About Ka'Chava
Ka'Chava is branded as "Your Daily Superblend," emphasizing its comprehensive nutritional benefits for overall health. This super blend is designed to cater to various aspects of health, including gut health, brain function, muscle development, skin health, hair vitality, and heart health. The product culminates in Earth's most potent superfoods, boasting over 85 superfoods, nutrients, and plant-based ingredients. Some highlighted ingredients include Sacha Inchi, Reishi, Camu Camu, and Maqui. These ingredients are known for their health benefits and nutritional value. The super blend is not just about proteins; it encompasses many nutrients such as super greens, omegas, MCTs, vitamins, minerals, adaptogen herbs, probiotics, fiber, super mushrooms, super fruits, digestive enzymes, and electrolytes. Ka'Chava's commitment to customer satisfaction is evident in their promise. They offer a full refund for one bag of each flavor if customers are unsatisfied with the product. This includes shipping and sales tax, making their offer quite fair. Customers can try the product for 30 days risk-free, ensuring they are happy with their purchase. Moreover, the brand has a subscription model where customers can sign up and enjoy various benefits. Subscribers get a discount on each bag, bringing the cost down to just $3.99 per serving. The subscription model offers full flexibility, allowing customers to adjust their orders to fit their schedules. This includes pausing, delaying, or changing the delivery frequency with ease. Subscribers also get pre-shipment reminders, ensuring no surprises. They can avail of discounts on add-on products and get early access to new products and special branded merchandise. The subscription is commitment-free, and customers can cancel anytime they wish. In addition to its products, Ka'Chava also engages with its community through various promotions. For instance, they had a "Ka'Chava 2023 Playlist Sweepstakes" where participants could follow the official Ka'Chava profile on Spotify and submit song entries for a chance to win prizes. Ka'Chava is more than just a nutritional supplement. It's a holistic approach to health, combining the power of numerous superfoods and nutrients to provide a comprehensive health solution. Whether you're looking to boost your gut health, improve brain function, or nourish your body with essential nutrients, Ka'Chava's Daily Superblend promises to be a one-stop solution.