Claim your business profile
Customer reviews are powerful for building trust and loyalty. Claim your business profile today.
Submit Claim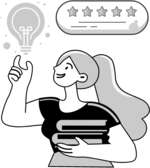 About Lindywell.com
Lindywell.com is a wellness platform that adopts a guilt-free approach to fitness and health, aiming for realistic and sustainable practices that individuals can incorporate throughout their lifetime. The platform emphasizes a "Grace Over Guilt" philosophy which redefines the path to fitness and health in a more positive and enduring manner. The wellness regimen at Lindywell revolves around three key pillars: Pilates at the core, nourishment instead of restriction, and a thriving mindset. The first pillar focuses on exercises that build core strength, restore posture and mobility, and renew energy with as little as 15 minutes of practice a day. The second pillar provides nourishing recipes designed by registered dietitians to reduce inflammation and revitalize energy. The third pillar encourages the practice of integrating personal goals, adopting a "grace over guilt" mindset, and promoting personal growth into daily lives for a happier and more fulfilling experience. Lindywell offers a variety of products with different color palettes and designs that aim to deviate from traditional diet and exercise norms. Their gear is designed to foster confidence and embodies their "Grace Over Guilt" approach to living a healthier life. Additionally, they provide online Pilates classes taught by certified Lindywell instructors, with over 250 classes available for all levels, along with nourishing recipes developed by registered dietitians. The community at Lindywell shares values, workouts, and a collective ethos under a fresh brand identity, led by Robin Long, a Pilates instructor, founder, and CEO of Lindywell. Robin, like many women, had her own struggles with body image and self-care, and sought to create a supportive space for individuals on their wellness journey. Apart from Pilates, Lindywell also emphasizes the importance of breathwork to balance the mind and body, relieve anxiety, enhance mental clarity, and empower individuals to live their best lives. Through these offerings and the community it fosters, Lindywell.com endeavors to provide a supportive and realistic path towards wellness, breaking free from conventional restrictive diet and exercise norms.