99Consumer for business
Customers' reviews are a great way to build trust and loyalty for your business.
Check pricing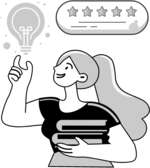 About Macropay
Macropay was founded by Adam J. Clarke from humble beginnings, working solely as a marketing and sales brand to draw in merchants and connect them with trusted processors that partner with them. In contrast to all odds, and with the standard industry practice of significant funds, and in reality, there was no funding whatsoever, Macropay as an organization has developed a proprietary technology that covers Europe's primary local payment methods and has been a pioneer in the world of open banking with more than 1200 bank connections as well as millions of euros in profits for our E-money clients partners. As we progress in our 'Scale phase, we strive to maintain a moral Modus operating procedure at the forefront of our daily business practices to give our customers and partners the security they require when navigating the sometimes daunting financial technology world.
208 123 1353

[email protected]

http://macropay.net
22-26 Regele Ferdinand Street, Central Shopping Center, 3rd floor Cluj-Napoca, Cluj 400110

Views 23