Claim your business profile
Customer reviews are powerful for building trust and loyalty. Claim your business profile today.
Submit Claim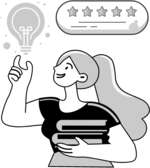 About Sinbono.com
Sinbono is a New York-based brand dedicated to providing fashion enthusiasts with sustainable and responsible choices for their accessory needs. The brand takes pride in its trendy, chic designs inspired by high fashion, paying close attention to minor details. Sinbono strives to create more than just a brand; it's building a fashion legacy that caters to every trendsetter who cares as much about the environment as they do about their style​. A standout feature of Sinbono is its commitment to cruelty-free and eco-friendly practices. The brand uses recycled plastic bottles and reclaimed fruit leather to create a range of vegan bags. This innovative approach allows customers to make guilt-free purchases, secure in the knowledge that no animals were harmed in the making of their accessories​. Sinbono bags are not just stylish, and they're also built to last. The brand aims to ensure its designs withstand shifting trends so that customers can maintain a fresh and relevant look across multiple seasons. With a motto of "buy one, buy well," Sinbono is dedicated to creating accessories that stand the test of time, protecting the earth while ensuring customers look fabulous​. Inclusivity and accessibility are core tenets of Sinbono's approach to fashion. The brand designs accessories to complement any wardrobe and to add that finishing touch to any ensemble. Sinbono's high-quality items are crafted to add style all year round and to become new favorites in customers' wardrobes. In keeping with its commitment to sustainable fashion, Sinbono maintains accessible prices, making it easy for everyone to make sustainable fashion choices​.