Claim your business profile
Customer reviews are powerful for building trust and loyalty. Claim your business profile today.
Claim Now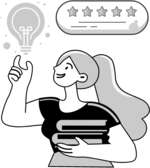 About Calgee
Calgee is a company that sells a sustainable, vegan Omega-3 supplement. Their product reduces anxiety, improves memory and brain clarity, and lowers inflammation and joint stiffness. Each serving contains 450mg of DHA & EPA. Calgee's Omega-3 supplement is 100% vegan, made in the USA, non-GMO, third-party tested, gluten-free, and contains no carrageenan. The company started with a mission to solve two problems: traditional Omega-3 supplements, usually sourced from fish oil, can harm marine ecosystems through overfishing, and vegan alternatives often contain carrageenan. In response, Calgee created a potent algae oil supplement free of unnecessary ingredients. Their soft gels are made from tapioca and do not contain carrageenan. Additionally, they aim to use post-consumer recycled content in their packaging as much as possible. Calgee's overarching goal is to create the world's most sustainable and high-quality health supplements, striving to make a positive difference by delivering top-quality products that promote healthier lives. As a sustainable alternative to fish oil, Calgee grows algae in a strict, controlled indoor environment to prevent contamination and minimize disruption to marine ecosystems. The algae oil is processed using only water, without any chemicals or solvents. Finally, the company's commitment to sustainability extends to its packaging. Calgee's pouches are made from plant-based plastic with a negative carbon footprint. These pouches are 100% recyclable and printed with non-toxic inks. The company continually strives to use the most sustainable packaging solutions possible. Furthermore, Calgee pledges 1% of its annual sales to environmental nonprofits, aligning its business operations with its commitment to positively impacting people and the planet.