Claim your business profile
Customer reviews are powerful for building trust and loyalty. Claim your business profile today.
Claim Now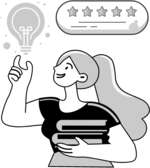 About Vaporbrothers
The "Whip style" vaporizer inventors, also known as the vapor box. The heating element does not contain any metal, Teflon, or plastics. Only heated air is required to release the oils from herbs. There is no contact between the herbs, any hot surfaces, or between them. This makes breathing easier. We pay special attention to the quality of your inhalation. Our Los Angeles workshop produces most of our products. Some parts are made in unique factories around the globe. All VB products have been designed and tested in our Los Angeles workshop. We also enforce strict safety standards regarding inhalation.