In the rapidly evolving digital MLM landscape, few names resonate as powerfully as Mike Dreher and Darren Ewert.
Their journeys, marked by determination and innovation, eventually converged to form The Dream Team, a beacon for aspiring online entrepreneurs.
This article delves into their backgrounds, shared mission, and strategic alliance with Enagic, a global pioneer in water ionization systems.
We will also emphasize Mike and Darren's business reviews, the dream team's online business reviews, and whether Enagic is a pyramid scheme.
Mike Dreher: From Global Explorer to Digital Strategist
Mike Dreher's life story is a tapestry of rich experiences. His early years, marked by a move from Canada to Venezuela, have instilled in him a deep appreciation for diverse cultures and global perspectives.
Mike Dreher's professional journey is a testament to his versatility, adaptability, and commitment to excellence.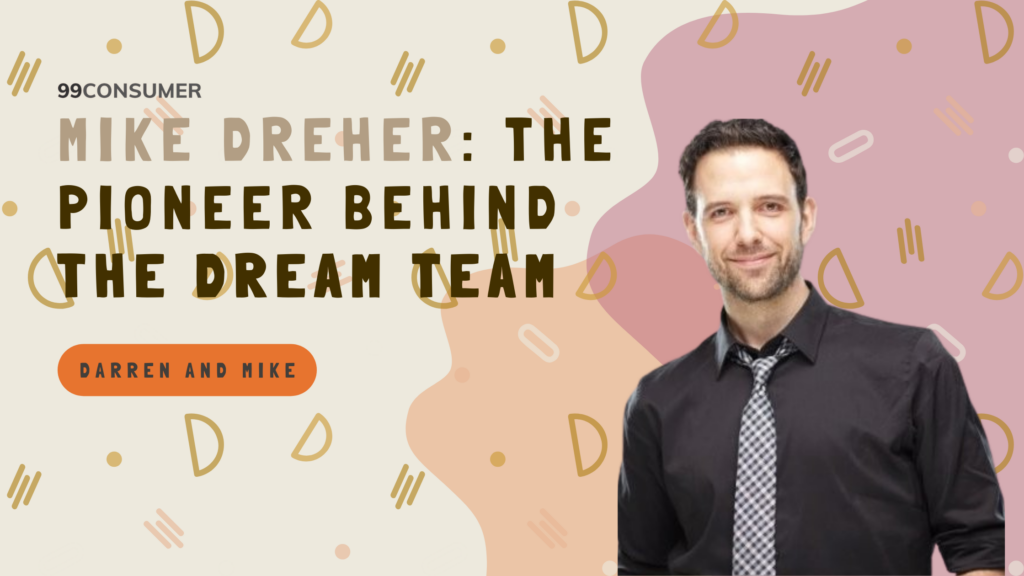 From his early days in communications to his current role as an online business coach and mentor, Mike's trajectory is marked by significant milestones and transformative experiences.
Starting with his role as a Communications Officer at the Professional Association of Residents of BC, Mike was entrusted with representing the Medical Residents in British Columbia.
He handled internal and external communications adeptly, addressing member inquiries about contract issues and managing media messaging.
His role also extended to coordinating policy research projects for negotiations, working on contract grievance issues, and spearheading awareness campaigns.
Mike's foray into the apparel industry came with STORMTECH Performance Apparel Ltd. Here, he donned multiple hats, beginning as a Marketing Director.
In this capacity, he coordinated a marketing team to produce international print collaterals, online resources, and social media campaigns tailored to various markets.
His leadership was also evident in managing international events and trade shows. Mike spearheaded the company's social responsibility program, aligning with global initiatives like the United Nations Global Compact and the Fair Labour Association.
His commitment to community welfare was further highlighted by the STORMTECH Cares Program, which provided winter jackets to the homeless in Vancouver and Toronto.
His entrepreneurial spirit shone brightly with Blumen Floral Boutique, a bustling flower shop in Vancouver's Cambie Corridor.
Specializing in weddings and events, the boutique also offered corporate and mini-landscaping services under Mike's leadership.
Mike's association with BNI Canada as a Director Consultant further showcased his networking and business development expertise.
Overseeing five Vancouver-based BNI Chapters, Mike was pivotal in fostering an environment conducive to word-of-mouth referrals, emphasizing the importance of trust and support in business relationships.
His tenure with Intentional Success Inc. saw Mike as a Business Coach, Trainer, Consultant, and Speaker.
Proudly certified by the Referral Institute, Mike's company positioned itself as a strategic partner of BNI, offering business coaching and referral marketing training.
Today, in collaboration with Darren, Mike leads the Darren and Mike initiative as an Online Business Coach and mentor.
Their mission is to empower individuals to achieve their entrepreneurial dreams, offering a plug-and-play system that automates much of the online business process.
Their combined expertise has enabled hundreds to establish successful online businesses, emphasizing the duo's commitment to mentorship and community-building.
This international exposure would later shape his approach to digital marketing, allowing him to cater to a worldwide audience with nuanced strategies.
Upon returning to Canada, Mike's professional trajectory was anything but linear. From managing a farm during challenging economic times to venturing into public communications, corporate sales, and business coaching, Mike's diverse experiences endowed him with a unique skill set.
His travels, combined with a solid academic foundation in International Relations and Political Science, positioned him as a thought leader in the digital realm.
Mike Dreher's professional journey is a blend of diverse roles, each contributing to his rich repertoire of skills and experiences.
His commitment to excellence, community welfare, and mentorship stands out, making him a notable figure in business and digital marketing.
Mike Dreher on Avoiding MLM Scams
Mike Dreher emphasizes researching a company's track record and leadership before investing in MLM. He warns against falling for overhyped promises and underscores the importance of mentorship and due diligence.
Darren Ewert: Mastering the Digital Frontier
Darren Ewert's ascent in the digital world was meteoric. By 2015, he had already etched his name as a digital marketing maestro, generating impressive revenues and setting industry benchmarks.
Darren's insights, drawn from nearly a decade of hands-on experience, have been instrumental in shaping online advertising trends.
Darren's ability to anticipate market shifts and adapt strategies accordingly has earned him accolades and respect in the industry.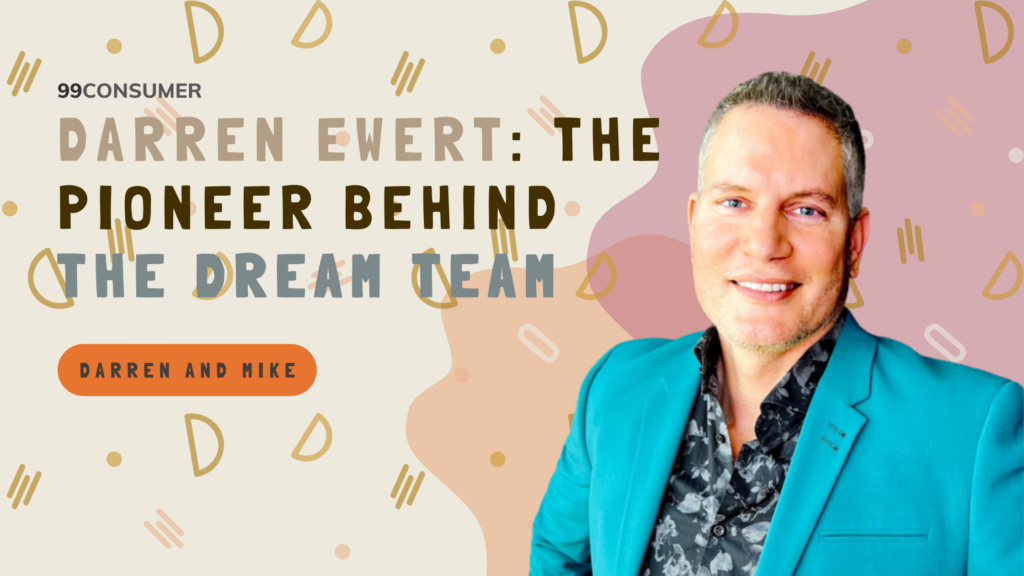 Darren Ewert's professional trajectory is a testament to his dedication, adaptability, and digital marketing and business development expertise.
His journey, marked by significant roles and accomplishments, showcases his commitment to innovation, mentorship, and holistic well-being.
Starting with TELUS as a Client Care Representative, Darren honed his customer relations and service skills.
Over almost five years, he was pivotal in addressing client needs, ensuring satisfaction, and maintaining the brand's reputation for service excellence.
His passion for health and nutrition led him to the Canadian School of Natural Nutrition, where he earned a diploma as a Registered Holistic Nutritionist.
This educational endeavor equipped him with knowledge about holistic health and underscored his commitment to promoting well-being and a balanced lifestyle.
Darren's foray into the sales world came with his role as a Sales Manager at Vega. Here, he was entrusted with training and supervising the sales team.
His leadership was instrumental in developing and implementing new systems and processes, catering to the needs of a rapidly growing company.
His expertise in inbound and outbound sales and service further solidified his position as a key player in the company's growth trajectory.
With LeapFrog Marketing, Darren took on the Owner and Marketing Director mantle. For nearly eight years, he was at the helm of the company's marketing activities, crafting messaging and positioning for products and services.
His specialization in Email Deliverability and Facebook Marketing set him apart as an innovator in digital marketing.
Under his leadership, the company conceived and developed marketing programs that effectively drove demand and positioned the brand as a leader in its niche.
Today, in collaboration with Mike Dreher, Darren is a driving force behind Darren and Mike as an Online Business Mentor.
Their combined vision is to empower individuals globally, guiding them in building successful online businesses.
Their proven system, backed by their vast experience, has touched the lives of thousands, offering them a platform to realize their entrepreneurial dreams.
In addition to his professional roles, Darren's project, Darren Ewert Marketing, associated with Darren and Mike, further underscores his commitment to digital marketing and mentorship.
Darren Ewert's professional journey is a blend of diverse roles, each contributing to his rich repertoire of skills and experiences.
His commitment to excellence, innovation, and mentorship stands out, making him a notable figure in business and digital marketing.
Darren Ewert on Avoiding MLM Scams:
Darren Ewert advises checking the transparency of compensation plans and the actual value of products in MLM. He believes in evaluating opportunities based on product merit, not just recruitment potential.
Darren and Mike MLM Skills
In the ever-evolving multi-level marketing (MLM) landscape, Darren Ewert and Mike Dreher stand out as trailblazers.
Their venture, Darren and Mike, is a testament to their expertise in harnessing MLM skills to empower entrepreneurs globally.
With a proven system, they have successfully guided countless individuals in building thriving online businesses.
Their approach is not just about selling products; it's about building a network, mentoring recruits, and ensuring each member succeeds.
Their mastery over MLM is evident in their integration of traditional MLM strategies with modern digital marketing techniques, especially in Email Deliverability and Facebook Marketing.
As MLM specialists, they offer companies the tools and guidance needed to amplify their sales and online presence through MLM marketing, ensuring remarkable results.
MLM scams often lure individuals with promises of high returns and minimal effort, emphasizing recruitment over genuine product sales.
These schemes prioritize new sign-ups over product value, leading to unsustainable business models and potential financial losses for participants.
Their combined experience and dedication make them a sought-after duo in the MLM domain.
The Genesis of The Dream Team.
While Mike and Darren made waves in their respective domains, their shared vision led to The Dream Team.
They combined Mike's business coaching acumen with Darren's digital marketing prowess, recognizing the synergies in their expertise.
The result was a platform dedicated to mentoring, supporting, and empowering a global community of online business enthusiasts.
Their emphasis on work-life balance, understanding target audiences, and leveraging the power of social media set them apart from traditional digital marketing ventures.
The Dream Team Meets Enagic.
As The Dream Team began to make waves in the digital marketing world, it was only a matter of time before they crossed paths with another industry titan: Enagic.
Known globally for its pioneering water ionization systems, Enagic's ethos of promoting health and sustainability resonated deeply with Mike and Darren's vision.
The Dream Team's Vision.
Mike and Darren's The Dream Team is more than just a business; it's a movement. Their platform offers detailed step-by-step training, personalized success plans, and tools to engage target audiences.
Participants gain access to sales funnel systems, advertising training, and live weekly coaching sessions. Their mission is to empower individuals to achieve their entrepreneurial dreams.
Enagic MLM: A Global Pioneer.
Enagic's commitment to providing clean, alkalized water using state-of-the-art technology has made it a household name in many parts of the world.
Their systems, designed to promote better health and well-being, align perfectly with the holistic approach "The Dream Team" advocates in their business practices.
Beyond just a product, Enagic represents a lifestyle, emphasizing the importance of clean water, health, and sustainability.
Darren and Mike's $149 Business Model
In the bustling multi-level marketing (MLM) world, getting lost in the noise is manageable. But Darren Ewert and Mike Dreher have cut through the clamor with their innovative $149 business model.
This isn't just another MLM strategy; it's a transformative approach to online entrepreneurship. Their model is designed to be both accessible and practical, offering budding entrepreneurs a low-entry point to kickstart their online ventures.
But what truly sets it apart is the value it delivers. For a modest investment, individuals are equipped with tools, mentorship, and a proven system to navigate the complex world of MLM.
Darren and Mike's expertise shines through in this model, reflecting their deep understanding of MLM's challenges and opportunities.
Their approach emphasizes understanding one's target audience, optimizing marketing efforts across digital platforms, and leveraging organic and paid strategies for maximum impact.
Where many MLM ventures falter, Darren and Mike's $149 business model is a beacon of success, guiding countless entrepreneurs toward their online business dreams.
The Dream Team business model centered around Enagic's Kangen water system. Enagic, a global leader in water ionization systems, offers products that promote better health and well-being.
The Dream Team's model involves introducing participants to the benefits of these products and the potential of becoming distributors.
The model emphasizes building a personal brand using Facebook ads and organic posts.
The primary product is Enagic's Kangen water, and the recruitment process involves joining as a member and purchasing a water machine.
This approach has been successful for many, with testimonials highlighting the transformative power of the program.
Mike and Darren Online Business Reviews
Like any prominent business venture, The Dream Team has received varied feedback.
Many participants have lauded the comprehensive training and support they receive, emphasizing the positive impact on their lives and financial well-being.
Success stories, like that of Nikki, a graduate of their program, highlight the potential of their mentoring system.
However, some feedback points to challenges participants face, particularly in online advertising.
There have been instances where individuals faced issues with advertising platforms, leading to a learning curve in navigating the digital advertising landscape.
Synergy and Shared Goals
The collaboration between The Dream Team and Enagic was more than just a business partnership; it was a meeting of minds and missions. Both entities recognized the potential of combining their strengths.
While Mike and Darren brought their digital marketing expertise and vast online community, Enagic offered a product that could genuinely improve lives.
Together, they embarked on campaigns to raise awareness about the importance of clean water and the potential of online businesses to promote holistic well-being.
Impact and Legacy
The alliance between The Dream Team and Enagic has already borne fruit. Thousands have been introduced to the benefits of Enagic's water systems through targeted digital campaigns, webinars, and online workshops.
Moreover, many have been inspired to start their online ventures, promoting Enagic's products and advocating for a healthier lifestyle.
But beyond the numbers and sales figures, the real impact lies in the communities they've built and the lives they've touched.
From aspiring entrepreneurs finding their footing in the online world to families experiencing the health benefits of alkalized water, the ripple effects of their collaboration are far-reaching.
Is Enagic a pyramid scheme?
No, Enagic is not a pyramid scheme. While there have been some concerns and legal challenges, Enagic is a legitimate direct sales company known for its Kangen Water machines.
Conclusion
The story of Mike Dreher, Darren Ewert, The Dream Team, and their partnership with Enagic is a testament to the power of collaboration and vision.
Digital marketing often feels impersonal and transactional, and they've infused it with purpose, passion, and a genuine desire to make a difference.
Their legacy promises innovation, impact, and inspiration as they continue to chart new territories and touch more lives.