Not everything is as it seems in luxury real estate, where opulence meets ambition. The shimmering facades of high-end developments often hide deceit, fraud, and conspiracy stories.
One such tale revolves around Jason Grosfeld of Costa Palmas, a name now synonymous with controversy and legal battles.
With connections to political magnates like Donald Trump, Grosfeld's ventures have been scrutinized, revealing a web of allegations from Baja California to Hawaii.
Update:
Since the publishing about the Costa Palmas scandal others have now come forward to share their stories (mostly horror stories) regarding their experience with Iron Gate and Jason Grosfeld.
Off the record homeowners who have been waiting for their homes to be built for years and have seen ballooning costs were told that the Four Seasons Costa Palmas could not open until their homes were completed.
Since the Four Seasons is done but the homeowners still await they are asking "Is the Four Seasons complicit in this scheme". Is the Four Seasons receiving the fees that Iron Gate, Grosfeld, and Martell Capital Group? Is the new Amanvari Costa Palmas also receiving fees and homeowners are paying an Aman marketing fee according to one upset homebuyer who said this stretches farther and deeper with some of the most famous people involved.
Another upset buyer asked investigators to see about their claims that the project is debt free and cash flow positive. If so why are these games being played with one of the most beautiful locations in the world?  
On top of these upset homebuyers we were told that there is a hotel going up called the Blake named after Grosfelds wife's maiden name.
One angry buyer said is he narcissistic?  Meanwhile those who purchased lots and houses are stuck waiting and being told to pay more money if they want a finished move in ready home and it feels like a classic bait and switch tactic to extract more money from the unsuspecting homebuyers seems to be a repeated pattern amongst members who are promised something new. 
Jason Grosfeld's Irongate Controversial Business History
Irongate, associated with Jason Grosfeld, is an American parent company that, through its Mexican affiliates, owns and operates the 1,500-acre resort in Costa Palmas, Cabo San Lucas, Mexico.
This resort includes the Four Seasons Resort & Residences, the Amanvari Resort & Residences, and Casa Blake.
Costa Palmas is marketed mainly to wealthy Americans as Mexico's top destination for luxury travel and living.
However, concerns and allegations have been related to the development and sales of luxury homes in Costa Palmas.
Some buyers have claimed that they were misled about various aspects of their purchases, including the home completion timeline and construction costs.
There are also concerns about whether Irongate obtained the necessary permits for the Costa Palmas development from Mexican authorities.
There are ongoing legal proceedings and potential criminal investigations related to these concerns in the United States and Mexico.
Jason Grosfeld, Irongate's Founder and CEO, is mentioned in connection with these investigations.
Irongate has a long history of complaints about its business and construction practices, and multiple new lawsuits have popped up alleging fraud for a development down in Cabo San Lucas, Mexico.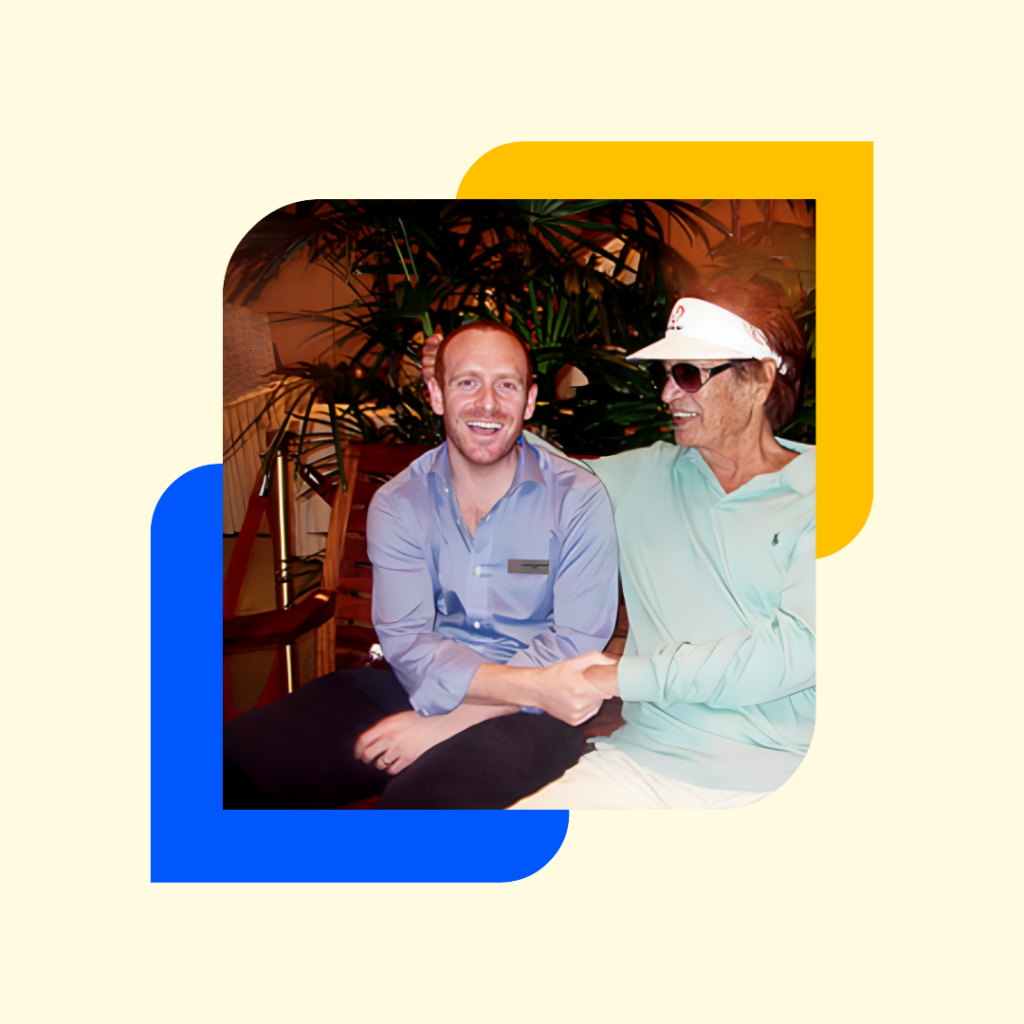 Before this, the developer, whose dad, James Grosfeld, is one of the largest shareholders in Blackrock, preaches governance, risk, and compliance.
Yet, according to The Real Deal, he resigned from Pulte Homes due to internal issues around corporate governance.
Perhaps this was a sign of things to come due to his son's lawsuits involving Donald Trump and other high-profile people.
Jason Grosfeld's Previous Legal Battles
Donald Trump settled a lawsuit with over 100 prospective condo buyers who lost millions when a Trump-branded luxury condominium project in Baja California, named "Trump Ocean Resort Baja Mexico," failed.
This resort, located south of Tijuana, was envisioned as a luxury high-rise with amenities like panoramic ocean views, swimming pools, tennis courts, and fine dining across 17 acres.
Many buyers, primarily from Southern California, paid substantial deposits for units in this development.
However, the project collapsed in 2008 during the financial crisis, leading to foreclosure before construction started.
In 2009, over 100 potential condo buyers sued Trump and the developer partners involved in the project.
The developers agreed to pay $7.25 million the following year to settle their part in the case.
Trump stated that he only licensed his name to the 525-unit oceanfront project and wasn't involved in its construction.
This licensing practice wasn't uncommon for Trump, who often licensed his name to real estate projects managed by other developers.
Jason Grosfeld has been engulfed in numerous lawsuits, including a class action lawsuit in 2008 over misuse of $30 million in buyer deposits for non-existent units in the highly touted Trump Ocean Resort in Baja California, Mexico, and multiple lawsuits involving various development projects in Hawaii.
Allegations Against Irongate in Costa Palmas
Homebuyers in Costa Palmas claim that Irongate has developed a strategy to defraud, steal from, and extort millions from buyers with impunity and that Irongate has implemented that strategy in Costa Palmas, hiding behind contracts that force Irongate's victims to look solely to Irongate's Mexican allies for relief.
Fraudulent Practices by Jason Grosfeld
Los Angeles-based Martell Capital Group, LLC d/b/a Irongate, along with its Founder, Jason Grosfeld, and key management employees David Waller, Mitch Laufer, and Michael Radovan, have been accused of fraud, extortion, and conspiracy in connection with Irongate's development and sale of luxury homes in Costa Palmas, Los Cabo, Mexico.
According to public filings, prior reporting, and current investigations, Irongate has allegedly engaged in a long-standing and broad pattern and practice of fraud, deception, theft, extortion, and conspiracy.
They have used these tactics to dupe and extort millions (possibly hundreds of millions) of dollars out of unsuspecting and innocent buyers.
These buyers believed they were purchasing high-end custom homes and condominium units in luxury developments in Mexico.
However, Irongate reportedly used special-purpose Mexican entities to shield themselves from liability.
Recent filings in courts in California claim that Irongate, primarily by and through Mr. Radovan, Mr. Waller, and Mr. Laufer, repeatedly lied to potential buyers in Costa Palmas about the costs, timing, and construction of their homes.
Specifically, these plaintiffs allege that Irongate took tens of millions of dollars in deposits and upfront design, materials, and construction costs from buyers based upon false promises that Irongate would devote its resources to constructing their homes based on tight bid budgets and "open book" construction.
According to the lawsuits and sources within Costa Palmas,
Irongate has falsely promised buyers the ability to cap costs through fixed-price contracts.
They had no intention of honoring these fixed-price contracts, leading to severe price gouging.
Irongate has been accused of selling homes that did not exist, employing classic bait-and-switch tactics.
They have allegedly diverted millions of dollars from buyers, intended for purchasing labor, goods, and materials for their homes, to other projects or for their gain.
Irongate has reportedly used threats and intimidation to force buyers into submission.
Victims Speak Out Against Irongate's Deceptive Tactics
Based upon interviews with some of Irongate's victims, who wish to remain anonymous due to fear that Irongate will punish them, lying appears to be a significant component in Irongate's playbook.
One homeowner in Costa Palmas stated:
"Calling Mr. Waller a compulsive liar would be complimentary as it doesn't come close to measuring his lack of integrity."
That homeowner complained that "you cannot trust anything they [Irongate representatives] say," explaining that many Costa Palmas buyers have it worse.
Still, they are afraid to sue and succumb to Irongate's threats of taking away their memberships in the Costa Palmas Beach & Yacht Club if they rock the boat.
Another owner in Costa Palmas similarly described dealing with Irongate, stating "nothing that was represented has ever happened" and describing Mr. Radovan and Mr. Waller as "playing manipulative games."
Other sources have described Irongate's business practices as racketeering and claim that Irongate employees in Costa Palmas have left the company because of the controversy.
Potential Criminal Investigations Against Jason Grosfeld
Jason Grosfeld, through his real estate company Irongate, developed Costa Palmas, a 1,500-acre luxury resort and residential community in Los Cabos, Mexico.
For the past six years, this venture has been marketed as a premier residential community for the affluent.
However, recent lawsuits filed by homeowners in Costa Palmas suggest that Irongate might be using business tactics similar to those that led to the failure of its "Trump Ocean Resort" project in Baha, California, Mexico, which Irongate had partnered with Donald Trump to develop.
In a 2008 lawsuit, over a hundred plaintiffs accused Irongate of fraud and misrepresentation regarding Donald Trump's involvement in the project and the misuse of more than $30 million in buyer's deposits.
Further investigations revealed that Irongate and Jason Grosfeld misled buyers about the Trump Ocean Resort project's progress and financing.
A similar pattern seems to be emerging with Costa Palmas. A lawsuit filed in 2022 alleges that Irongate took a $5 million deposit for a home in Costa Palmas, promising completion by June 2019.
However, the home was not completed by that date, and the construction was found to be subpar.
Another homeowner has also filed a lawsuit against Irongate for fraud, extortion, and interference with contract rights.
There are indications that more legal proceedings against Irongate might be underway, and federal authorities in Mexico and the U.S. are reportedly investigating the matter.
In addition to the lawsuits filed against Irongate and its affiliates in the United States, sources say that criminal investigations are underway in the United States and Mexico and may result in charges.
Conclusion
The revelations surrounding Jason Grosfeld and Irongate are a stark reminder that integrity and transparency are paramount, even in luxury and affluence.
As investigations unfold and more victims come forward, the real estate industry and potential buyers must remain vigilant, ensuring that the allure of luxury does not lure them at the expense of honesty and fairness.
The story of Costa Palmas is a cautionary tale, urging us to look beyond the glitz and glamour to uncover the truth that lies beneath.