WAISMANN METHOD Opioid Treatment & Rapid Detox

2 Reviews
99Consumer for business
Customers' reviews are a great way to build trust and grow your business.
Ask for details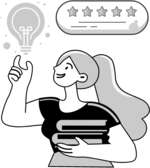 About WAISMANN METHOD Opioid Treatment & Rapid Detox
Waismann Method is a world-renowned Opioid Detox Centre known for its Anesthesia-Assisted Rapid Detox. Only in So. Waismann Method is a detox center that offers patients safe, effective, and personalized services. The Waismann Method professionals have a reputation for excellence of over 24 years. They are dedicated to providing high-quality care in a private environment that allows patients to detox safely.
800-423-2482

[email protected]

https://www.opiates.com
250 N Robertson Blvd, Beverly Hills, CA 90211, United States

Views 8