Vein Care Center – Paramus

1 Review
99Consumer for business
Customers' reviews are a great way to build trust and grow your business.
Ask for details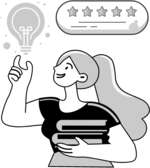 About Vein Care Center – Paramus
The Vein Care Center is New Jersey's top-rated spider and varicose veins treatment center. Dr. Arad is the clinic director, who treats all vein disorders such as varicose veins, venous insufficiency and ulcers, bulging hand veins, and spider veins. He is the go-to vein specialist in Paramus, where he has assembled an elite team of vein doctors and specialists. Our NJ vein specialists employ cutting-edge techniques to treat vein problems, including the newest varicose vein treatments, such as lasers, radiofrequency ablation, phlebectomy, and the revolutionary VenaSeal. The NJ Vein Care Center is located in the heart of New Jersey, in Paramus, and offers certified and approved vein treatment facilities. At our Vein Care Center, you can make use of the following procedures: Varicose Vein Treatment Venous Stasis Treatment Venous Insufficiency Ulcer Treatment Vein Treatment Spider Vein Removal Call today for an appointment by number 201-849-5135. Vein Care Center 140 NJ-17, Suite 101V Paramus, NJ 07652 (201) 849-5135 https://www.veincarecenter.com/ https://veincarecenterny.business.site/ Our location on the map: https://goo.gl/maps/vGCA3hrGkghjZLDV6 Nearby Locations: Paramus Paramus | River Edge | Maywood | Rochelle Park | Saddle Brook | Arcola 07652 | 07646, 07661 | 07662 | 07663 | 07670 Working Hours: Monday-Friday: 9am–6pm Payment: cash, check, credit cards.
(201) 849-5135

[email protected]

https://www.veincarecenter.com/
140 NJ-17, Suite 101V Paramus, NJ 07652

Views 10