Claim your business profile
Customer reviews are powerful for building trust and loyalty. Claim your business profile today.
Submit Claim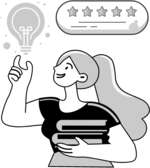 About Techxide
TECHXIDE is a Digital Agency specializing in Branding & Logo Design Services. We're in the world of the internet, and that's exactly how our clients discover us and then choose us to help them with their next major project. Our services are custom-designed and customized to the individual profile of each client to create a unique online presence. Techxide's team Techxide has also changed throughout a period that ranges from over ten years. Inspired by continuous improvement, we've got the latest technology, innovative thinking, and, most importantly, above all else, our desire to be the best has helped us distinguish ourselves from our competitors by a distance of light-years. Techxide is an organization that provides the ability to be creative for its employees to expand their potential and develop their talents to the maximum. We have created a creative atmosphere in our workplace in which every team member is driven to create nothing less than the very best.