Claim your business profile
Customer reviews are powerful for building trust and loyalty. Claim your business profile today.
Submit Claim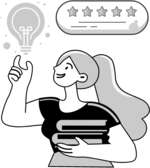 About Takecareof.com
Takecareof.com, aka care/of, specializes in providing personalized vitamins and supplements. Various products are tailored to meet each customer's unique health goals and dietary needs. The company prides itself on using top-quality ingredients in its products to ensure effectiveness and customer satisfaction. One of the standout features of Care/of is their personalized daily vitamin picks. These selections are based on an individual's specific needs and preferences, allowing customers to receive products best suited to their health goals. This personalized approach sets them apart from other providers in the market. Customer service is also a priority for care/of. They actively seek customer reviews, both positive and negative, and aim to address any issues promptly. This commitment to listening to their customers and continuously improving their products and services is commendable. In conclusion, Takecareof.com is a company that specializes in personalized vitamins and supplements. With their emphasis on tailored products, top-quality ingredients, and responsive customer service, they aim to provide customers with satisfying and effective health solutions.