Simex Aviation

5 Reviews
Website
99Consumer for business
Customers' reviews are a great way to build trust and loyalty for your business.
Check pricing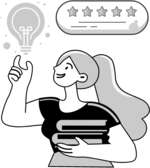 About Simex Aviation
HTML0. At Simex Aviation Training, we invite you to our simulator for passengers, where you can experience the fantasy of being seated in the captain's chair in the cockpit. Take the risk of controlling the 65-tonne Boeing 737 jet with room for 185 passengers and engines that deliver an air tension of up to 25,000kg at full throttle.

[email protected]

https://simex-aviation.dk
Lejrskov Kirkevej 23, 6640 Lunderskov, Denmark

Views 11