99Consumer for business
Customers' reviews are a great way to build trust and loyalty for your business.
Check pricing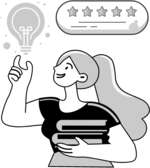 About SellGPU
SellGPU is a processor recycler and pioneer in the recycling of computer components sector. It specializes in offering trade-ins to mainstream users and medium to small-sized businesses. It has grown into the largest recycler of many components of computers, including RAM, CPUs, GPUs, Motherboards, PSUs, HDDs, SSDs, and SSDs. At present, SellGPU is the world's top recycler for old GPUs.
888 312 3003

[email protected]

https://sellgpu.com
1870 Crown Drive suite 1502, Farmers Branch, Dallas, TX 75234, United States

Views 101