99Consumer for business
Customers' reviews are a great way to build trust and grow your business.
Ask for details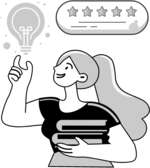 About RoboForm
RoboForm is a highly rated online form filler and password management tool that improves the security and ease of your internet experience. With RoboForm, instead of remembering many passwords, you have to remember one Master Password.
703 890 0676

[email protected]

https://www.roboform.com
3701 Pender Dr suite 400, Fairfax, VA 22030, United States

Views 10