Claim your business profile
Customer reviews are powerful for building trust and loyalty. Claim your business profile today.
Submit Claim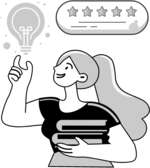 About Bosscathome.com
Bosscat Home, formerly PunchListUSA, makes home repairs easier for homeowners and agents. Process for homeowners and contractors fast estimates, expert contractors, and everything is managed by us from beginning to end. BosscatHome.com provides an all-encompassing home repair, renovation, and maintenance solution designed to simplify home improvements for homeowners and real estate professionals. Established initially as PunchListUSA in Charleston back in 2018, BosscatHome now services various U.S. markets. BosscatHome provides online estimates for home repairs and maintenance projects, project coordination services, and quality craftsmanship, using their licensed and insured professionals who specialize in home improvement work. BosscatHome prides itself on the ease and simplicity of use for its platform - this way, it removes hassles associated with home improvement for its users! Additionally, their price match guarantee and one-year labor warranty are in place to guarantee customer satisfaction and ensure customer service excellence. Bosscat has also formed partnerships with numerous real estate organizations and is widely acknowledged for its innovative use of home inspection data to enhance customer experiences as a homeowner. Their operation spans multiple U.S. markets, such as Atlanta, Charleston, Charlotte, Colorado Springs, Dallas, Houston, Nashville, Phoenix, Raleigh, and Tampa.