Phoenix Capital Group Holdings, LLC

(5.0)
16 Reviews
Claim your business profile
Customer reviews are powerful for building trust and loyalty. Claim your business profile today.
Claim Now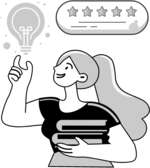 About Phoenix Capital Group Holdings, LLC
Phoenix Capital Group uses its proprietary software internally developed to identify potential opportunities in the mineral rights sector with high long-term yield and high potential. Phoenix Capital Group can uncover exciting opportunities in the unique oil market and generate market-leading returns for investors, thanks to its highly motivated and skilled team. Phoenix Capital Group targets more than 100,000 mineral rights owners. Our software is the engine behind our data-driven approach to identifying and securing assets. It combines land, mineral, personal, and other data into simple analysis tools that allow us to quickly remember land assets with predictable cash flows. This will enable us to provide the growth generally reserved for software companies.