Online Psychiatrists – Princeton

1 Review
99Consumer for business
Customers' reviews are a great way to build trust and grow your business.
Ask for details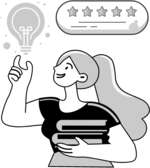 About Online Psychiatrists – Princeton
The Online Psychiatrists is New Jersey's top-rated psychiatry practice providing confidential and highly-customized psychiatric and psychotherapy services for adults ages 18 and older. Leading the practice Dr. Zlatin Ivanov, a thoughtful and thorough psychiatrist certified in psychiatry by the American Board of Psychiatry and Neurology. He is a member of the American Academy of Addiction Psychiatry. Dr. Ivanov top psychiatrist sees patients for various reasons, including anxiety, bipolar disorder, eating disorder, depression, and addiction treatment, including Buprenorphine maintenance. The Online Psychiatrists is located in the heart of New Jersey, in Princeton, and offers certified and approved psychotherapy facilities. At our Online Psychiatrists, you can make use of the following procedures: Telepsychiatry Adhd Treatment Anxiety Treatment Depression Treatment Addiction Treatment Psychotherapy Treatment Medication Management Counseling Call today for an appointment by number (609) 908-6000. Online Psychiatrists 300 Carnegie Center Drive, 150K Princeton NJ 08540 (609) 908-6000 https://www.onlinepsychiatrists.com https://online-psychiatrists-princeton.business.site Princeton, NJ Office: https://www.onlinepsychiatrists.com/princeton-psychiatrists-office/ Our location on the map: https://goo.gl/maps/os3guyivaDvVhQwx9 Nearby Locations: Princeton | Kingston | Plainsboro Township 08540, 08541, 08542, 08543, 08544 | 08528 | 08512, 08536 Working Hours: Monday-Saturday: 9am - 10pm Sunday: 4pm - 8pm Payment: cash, check, credit cards.
(609) 908-6000

[email protected]

https://www.onlinepsychiatrists.com
300 Carnegie Center Drive #150k, Princeton, NJ 08540, USA

Views 14