99Consumer for business
Customers' reviews are a great way to build trust and loyalty for your business.
Check pricing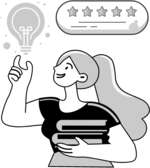 About Nolo.com
Nolo offers customers many do-it-yourself items that include legal forms, electronic documents, ebooks, ebooks, and even software. Create a custom estates planning document like the will, living trust, and power of attorney in a few minutes. You can access the most popular business documents required to run your business or set up an LLC. The forms we provide are written in simple English, developed, and revised by lawyers and legal editors. Nolo allows lawyers to receive live leads filtered according to their practice and location, professional profiles enhanced through online searches, and robust reports that quickly track tips and information.
800 728 3555

[email protected]

http://www.nolo.com
6801 Koll Center Pkwy, 3rd Floor 94566 Pleasanton United States

Views 78