Claim your business profile
Customer reviews are powerful for building trust and loyalty. Claim your business profile today.
Submit Claim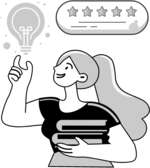 About NCH
NCH Software is an esteemed software company founded in Canberra, Australia 1993. The private firm has made substantial strides in the software industry under the leadership of its Founder and CEO, Peter Lupton. Recognizing the need to cater to their extensive U.S. customer base, NCH Software established an office in Colorado in April 2008​1​. The company has many offerings, providing software programs for audio, video, business, dictation and transcription, graphics, telephony, and other utilities. Among their most popular products are the WavePad Sound Editor Masters Edition and the VideoPad video editing application. NCH Software's suite also includes user-friendly programs such as MixPad, PhotoPad, Prism, Express Burn, Switch, Express Scribe, Express Zip, and Debut​1​. NCH Software has shown its commitment to quality and security. In response to criticism from some computer security companies in 2013, NCH Software stopped bundling the Google Toolbar with its software by July 2015. As of November 30, 2015, all major antivirus products marked NCH Software as clean​​. Potential users should note that NCH Software licenses only receive three-month updates. After this period, users won't receive new features, bug fixes, or security updates unless they revert to an unregistered version or purchase a new license.