99Consumer for business
Customers' reviews are a great way to build trust and grow your business.
Ask for details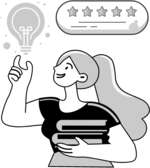 About Magic
Magic - Your customized remote assistant team. Join your existing team with professional experts who are experienced. Magic boosts ROI helps save capital, and allows you to spend more time concentrating on closing deals, meeting deadlines, and growing your company.
817 761 4814

[email protected]

https://getmagic.com
1263 Mission Street, San Francisco, CA 94103, United States

Views 15