Claim your business profile
Customer reviews are powerful for building trust and loyalty. Claim your business profile today.
Submit Claim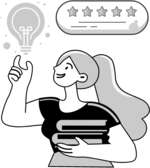 About LibertyZeno
LibertyZeno is a Direct-to-Consumer (D2C) leather shoe brand based in the USA. The company operates under Liberty Shoes Inc., which was established in 2002. In 2018, with a vision to tap into the e-commerce market, LibertyZeno was launched as an online brand. In a relatively short period, LibertyZeno has garnered attention in men's, women's, and kids' shoe fashion thanks to its trendy and innovative designs. The brand takes pride in offering a range of footwear that is not only fashionable but also available in various vibrant colors and attractive prints. Moreover, they emphasize affordability, ensuring their products are suitable for all seasons and occasions. Apart from fashion products, LibertyZeno has also made a mark in the genuine leather products industry, offering quality at reasonable prices. However, like any other brand, LibertyZeno has its share of positive and negative reviews. Some customers have praised the brand for its packaging, presentation, and the quality of the shoes. They've also appreciated including shoe covers that can be reused for travel. On the other hand, concerns have been raised about the quality of some products, and some customers have faced challenges in contacting customer service. While many have had positive experiences with LibertyZeno, potential buyers are advised to read reviews and gather comprehensive information before purchasing.