Claim your business profile
Customer reviews are powerful for building trust and loyalty. Claim your business profile today.
Claim Now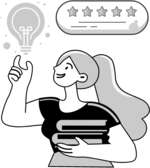 About Levelset
Levels aid suppliers and contractors manage their payments and creating a world where nobody loses an evening of sleep due to costs. More than 500,000 suppliers and contractors are connected to Levelset's cloud-based platform that makes payments a breeze. Users can easily share documents related to payments, like pay applications, lien waivers, and pre-notices. They get a complete overview of the people doing their tasks and are equipped with the knowledge and resources they require to feel assured of payments. The result is faster payment and fewer unexpected costs.