99Consumer for business
Customers' reviews are a great way to build trust and grow your business.
Ask for details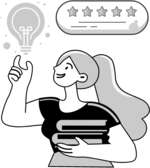 About Foley
How do you combine robust DOT application tracking and automated compliance screening? You'll get the only solution that provides an all-inclusive solution to manage and hire all of your CDL drivers.
800 253 5506

[email protected]

https://www.foleyservices.com
140 Huyshope Avenue, Hartford, CT 06106, United States

Views 6