Evolved Chargers®

(5.0)
42 Reviews
Claim your business profile
Customer reviews are powerful for building trust and loyalty. Claim your business profile today.
Verified business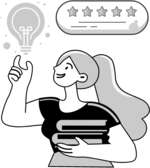 About Evolved Chargers®
Evolved Chargers embody a seamless combination of premium materials, an alluring design, and cutting-edge technology to produce something exceptional. At our core, we are driven by the belief in crafting top-notch products that enhance daily life and offer lasting value to our customers.
Frequently Asked Questions
What is the charging speed of Evolved Chargers®?
The charging speed of Evolved Chargers®, particularly for their 3 in 1 Qi Wireless Charger, can go up to 10W. This capability allows for quick charging of devices, making it a convenient option for users.
How do I proceed with returning my order?
Evolved Chargers® have a 30-day money-back guarantee. If your product is defective or damaged or if you receive the wrong item, contact the support team immediately.
Does Evolved Chargers® offer a warranty for their products?
Evolved Chargers® does not provide any warranty for their chargers. However, they have a return policy allowing customers to return their products within 30 days of purchase.