99Consumer for business
Customers' reviews are a great way to build trust and loyalty for your business.
Check pricing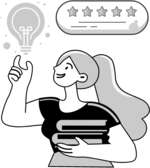 About Etsy
Etsy is a marketplace that lets users come together to create purchases, sell and purchase exclusive products. Etsy is also a community that works to make positive changes for small-scale businesses, individuals, and the environment. A data-wt-popover trigger Here is some ways we're impacting the world, all with each other.
844 935 3879

[email protected]

http://www.etsy.com
117 Adams Street, Brooklyn, NY 11201, United States

Views 40