Claim your business profile
Customer reviews are powerful for building trust and loyalty. Claim your business profile today.
Submit Claim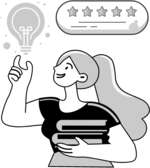 About EMaC Ltd
EMaC Ltd aims to work closely with dealerships and vehicle manufacturers to improve their after-sales relationships with customers. This creates positive experiences that increase loyalty and generate more significant revenue. This is called 'Ownercare. Service plans are the core of the business. We have 1.8 million customers and are recognized as the UK's leader.