99Consumer for business
Customers' reviews are a great way to build trust and grow your business.
Ask for details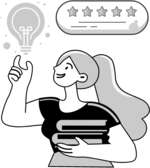 About DemandScience
DemandScience is a B2B global data company that works with clients to enhance their pipeline. Our reliable data and predictive insights allow marketers and sales personnel to discover, engage and convert the most profitable consumers at precisely the right moment and meet their growth objectives.
857 770 1744

[email protected]

https://demandscience.com
222 Rosewood Dr, Danvers, MA 01923, United States

Views 19