99Consumer for business
Customers' reviews are a great way to build trust and loyalty for your business.
Check pricing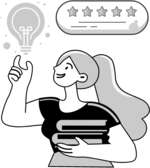 About Crexi
Crexi, the CRE marketplace growing fast and a data platform that uses advanced technology to support the industry and its stakeholders, is Crexi. Our platform makes it easy for buyers, tenants, and brokers to find properties and intelligence. Crexi has millions of users and trillions of property values. It is the solution to your CRE success.
888 273 0423

[email protected]

https://www.crexi.com
Los Angeles, CA, United States

Views 94