COVAXIN Vaccine

(4.0)
1 Review
Claim your business profile
Customer reviews are powerful for building trust and loyalty. Claim your business profile today.
Claim Now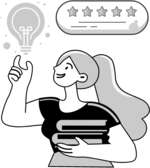 About COVAXIN Vaccine
COVAXIN (r), India's indigenous COVID-19 vaccine developed by Bharat Biotech, was developed by Bharat Biotech in conjunction with the Indian Council of Medical Research (ICMR), which is the National Institute of Virology (NIV). The vaccine, which is inactivated and indigenous, is manufactured and developed in Bharat Biotech's BSL-3 (Bio-Safety Level 3) high-containment facility. The vaccine was developed with Vero Cells, which are Whole-Virion inactivated Cell platform technology. Inactivated vaccines don't replicate and thus are not likely to reverse and cause harmful consequences. They contain dead viruses that cannot infect people but are still capable of instructing your immune system to create an anti-infective response against an infection. Why did they develop Inactivated Vaccine? Conventionally the inactivated vaccinations are in use for a long time. It's the most reliable, established, tested, and proven platform within the field of technology for vaccines. Vaccines against illnesses like Seasonal Influenza, Polio, Pertussis, Rabies, and Japanese Encephalitis utilize the same technology to create inactivated vaccines with a secure record of more than 300 million doses up to now.