Claim your business profile
Customer reviews are powerful for building trust and loyalty. Claim your business profile today.
Submit Claim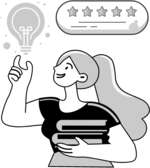 About British Gas
British Gas has been caring for the homes of Britain since its inception. We have been heating kitchens, lighting lamps, and many other services. Since our inception, we have had one goal: to serve British businesses and homes and find better ways to make home life easier and more efficient. British Gas, which serves around 11 million households, is the UK's largest energy supplier. We offer a wide range of services, including installing boilers, servicing electrical systems and appliances, plumbing, and drains. For more information, visit our website.