Creating visuals from raw data is one of the best ways to communicate with your target market. However, you will need to adopt different types of tools designed to compose visuals from raw data sets. When you want to create some of the best charts and graphs, you will automatically have to look for an outstanding data visualization tool that reciprocates your needs.
Google Sheets is one of the major tools that you will need to compose your preferred charts or graphs. What makes Google Sheets a reliable tool is that it is easily accessible and has a user-friendly dashboard that you can easily navigate through. You don't need a lot of technical skills to create a chart or graph using Google Sheets. It only requires simple skills and a clear objective in mind, and you are good to go.
Some people experience challenges when it comes to creating graphs and charts from their data and using them to communicate a clear message to their target market. Google Sheets was invented to execute such cases and make it easier for business managers and marketers to compose charts and graphs that communicate clearly to their target audience.
This blog post offers detailed information about what you need to know when you want to design professional charts and graphs using Google Sheets. Let's get started!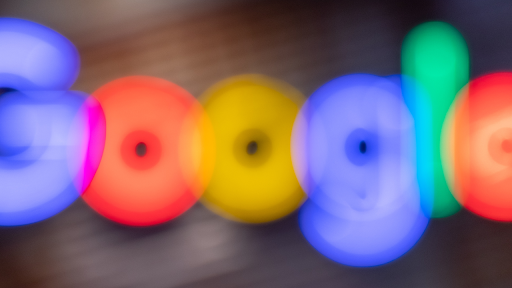 How to Make Professional Charts and Graphs in Google Sheets
Did you know that charts and graphs are the best when it comes to attracting the reader's attention? Now you know. Also, the data displayed inside a chart or graph is easier for the readers to understand than the data displayed in the text. Charts refer to visual summaries specifically designed to make data interpretation easier.
It is pretty simple for the readers to extract meaning from a simple pie chart without calling for interpretation. This is why most business owners and marketers prioritize using charts and graphs in order to make communication easier and faster. Placing a well-labeled graph in your data presentation will give your audience a glimpse of reality and make it easier for them to understand the intended message.
If you have a large data set and want to get a vivid meaning from it, you can easily convert it into an appealing chart or graph that will send a clear message and help you extract meaning from it. If you want to spot patterns and trends in your data, you will also look at the graph to identify any possible relationships or outliers in the data before making a conclusion. Charts and graphs are designed to bring out the meaning of your raw data and give you a better picture of reality.
Google Sheets is a better tool for creating charts and graphs because it is completely free, and you don't need any advanced skills to navigate through it. Provided that you have a Google account, you can easily access Google sheets, where you can compose any type of chart or graph depending on your end goal and the nature of your data.
Before you start using Google Sheets, you need to ensure that you have a Google account to access this tool. Let's look at how we can create the first chart!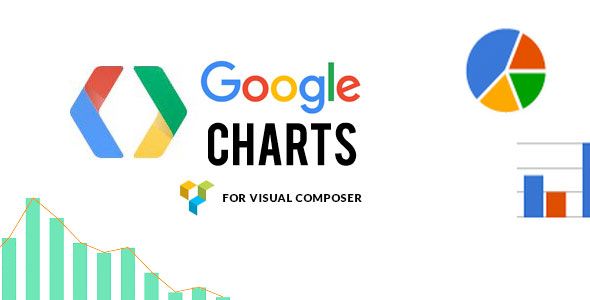 Creating a Chart in Google Sheets
Once you have created a Google account, you cannot log into Google Sheets through your Google account and get started. After logging in to the Google Drive account, click "New" and choose Google Sheets.
A new spreadsheet will open up where you can export or copy-paste your raw data. Remember that this is the page where everything begins; the data you upload on the spreadsheet should be accurate depending on what you intend to achieve.
Incorporate Your Data
Before creating any chart, you must understand that it all begins with incorporating data. Every data record should occupy its line across the spreadsheet. If you want to create a chart that will display the summary of your data, ensure that the data is well grouped before you start the remaining process. Ensure that the data is well-labeled before you move to the next step.
Highlight the Data
After all the data you intend to use is outlined on the spreadsheet, you can highlight the columns you intend to use on the chart. The simplest way to highlight this data is by clicking on the headers of the column, and they are highlighted automatically. This approach is more favorable since you can easily add more data.
Insert Chart
After highlighting the data, the next step is to insert your desired chart. At the top of the spreadsheet, there is the insert button. Click on "Insert", then choose "chart", and explore the available different types of charts.
There are different types of charts in Google sheets that you can choose from depending on the objective you intend to achieve. The chart you choose depends on the nature of your data and the goals you intend to achieve.
Pick Your Google Sheets Chart Format
Note that there are instances where you can install a third-party application that is designed to supercharge your Google Sheets and add more charting options that will help you during data visualization. When you install this application, you will also gain access to it through Google sheets under the applications button.
The application is mainly used when you want to create more advanced charts and if you do not have coding skills. Google Sheets have features that can help you choose the most suitable chart depending on your data. The tool can evaluate the nature of your data and give suggestions that will help you make the right choice during data visualization.
If you do not like the recommendations given by Google Sheets, you can easily go ahead and choose your preferred chart. You can choose the chart type from a wide variety of charting options available in Google Sheets.
Customize Your Google Chart
After creating a chart in Google sheets, it's time to customize it and make it suit your desired needs. Remember that when creating a chart, you always have a clear picture of what you want it to look like at the end of the process. This is where you need to make all the essential changes and make the charts appear exactly as you want them to.
The customize button allows you to make all your desired changes, such as changing the title, updating the presentation style, and many others. To customize your chart, click on the edit button, and a pen will appear all over your data allowing you to make all the basic changes that you need across the entire chart. Note that there are multiple editing options that you can implement in your chart and help you come up with a clear chart that depicts all your data.
Bottom Line
Google Sheets remains one of the most effective tools you can use when creating charts and graphs. This is mainly prepared by the fact that the tool is completely free and it is user-friendly. In order to use Google sheets, you don't necessarily need to have any technical skills since the tool is designed to help you navigate complex processes in a simple way that will make your work easier.
In addition, you can supercharge your Google sheets and make it more effective when creating more complex charts during data visualization. It offers a bunch of features that make data visualization an easy process and generates comparing output that reciprocates your objective. This guide provides all the touch points you need to implement when you use Google Sheets to compose your charts and graphs.